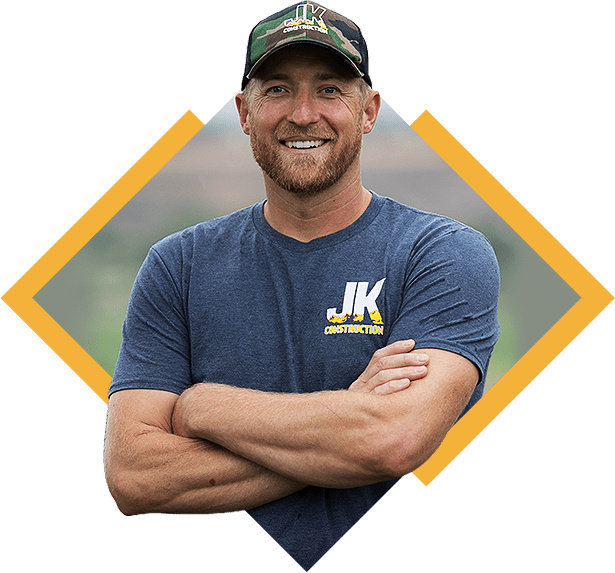 Justin is a man of God, a devoted husband and father, avid hunter and adventurer of life, and loves being able to create with his hands what his mind imagines.
Even from a young age, Justin has always loved figuring his way through a building challenge whether that be his first tree house or jewelry box for his mom. An entrepreneur at heart, he figured out quickly how to turn these little projects into a business venture. In 2005, he founded JK Construction and every year he has continued to look forward to the next project around the corner.
He comes from a long family line of hard work and quality in every aspect of life, including business. Core values, a passion for construction, and a little humor along the way have molded JK Construction into the successful business it is today.

Hillary keeps her circle of family, friends, and the Lord close and loves her husband and three children fiercely. She's usually always got someone tagging along by her side and that's just the way she likes it.
With a family background of entrepreneurship, numbers, and design, coupled with her Bachelor's Degree in Mathematics and Master's Degree in Education, she has always been able to wear many hats, making Hillary the perfect candidate for managing the behind-the-scenes action for JK Construction. From bookkeeping to marketing to lunch delivery, she loves being a part of any and all of the day to day operations for the company. Hillary is the organizing glue that keeps all the pieces held together for us over here making sure all those i's get dotted and t's get crossed.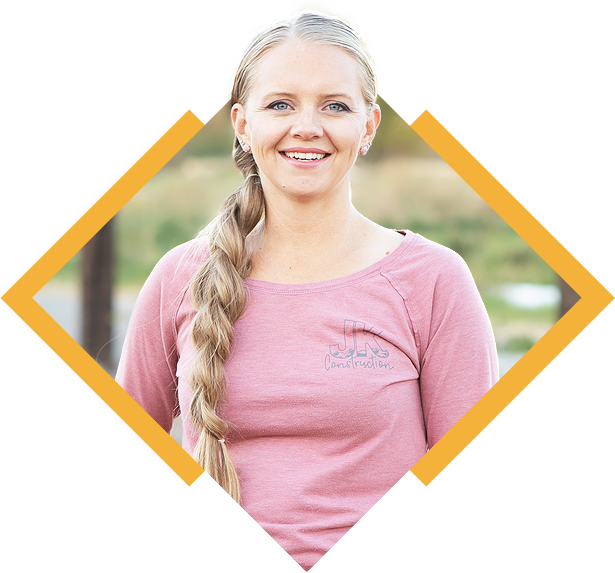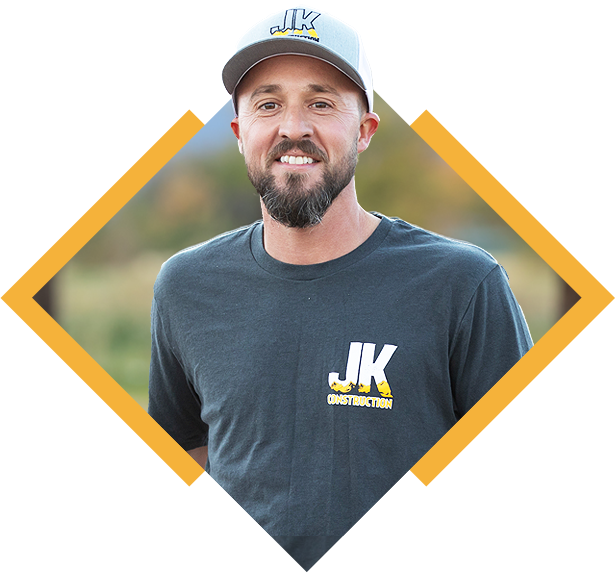 Mike is one of the best guys you'll ever meet. With a heart for God, his beautiful wife and two daughters, family, and friends, Mike is someone everyone loves to be around. When he's not working, you'll find him with the people he loves, working on home projects, volunteering his time, or hiking a 14,000 foot mountain!
Mike has been with JK Construction since 2019 and has added immeasurable strength to the JK Team! You'll love him as much as we do working with you on your next project.
While the years may pass, we are always aware to enjoy the togetherness of our children, our team members, our vendors and our customers too in order to create a strong bond and enjoyable working environment as a happy family.
Contact JK Construction today
We can schedule an appointment to help make
your home building and remodeling dreams come true.
We Listen. We Advise.
We Value You
Our business was deliberately designed so that our clients have direct contact, throughout the project, to the owner of the company, Justin Kastendieck. Together with the rest of our team, we assist you with design, product selections and all decisions you need to make during the remodeling process. We work hard on our systems and methods to give you a great experience and a beautiful finished project.
We Do What We Say We're Going to Do
In an industry that is notorious for not following through - we do. We're not just detail oriented in our craftsmanship, but also through all the design and preparation phases of your project before we are even on site.
Detailed Scope of Work & Accurate/Firm Price
We've learned investing extra time early in the process is critical to the project's success. We work closely with you, selecting materials and clearly defining the scope so your expectations are fully met and so that we can deliver a firm price quotation to you. We work hard in the planning process to develop a detailed scope of work so that when you sign the contract that you can be confident that the price we give you is the price you pay!
Excellence in Design & Craftsmanship
A successful project happens when both the design, and remodeling or build aspects of the project flow seamlessly together. We execute the construction part of the project precisely and take care of the materials, scheduling, and every little detail of the job along the way so that you don't have to. Our ultimate goal is for you to fully hand the project over to us with the confidence that we will take care of it all. And we want you to have the opportunity to enjoy the process with more peace and less stress.
A Clean Jobsite Your Family Can Live Around
We promise to maintain a clean, organized, and safe work area that minimizes the disruption to your family's routine and schedule. We have a variety of ways we work to achieve this whether that's installing dust barriers around the work area or our daily sweeping and organizing of the site. Being considerate and respectful of your family's needs and home is important to us!
Contact JK Construction so that we can schedule an appointment to begin working out the details for your home project.
Contact JK Construction so that we can schedule an appointment to begin working out the details for your home project.